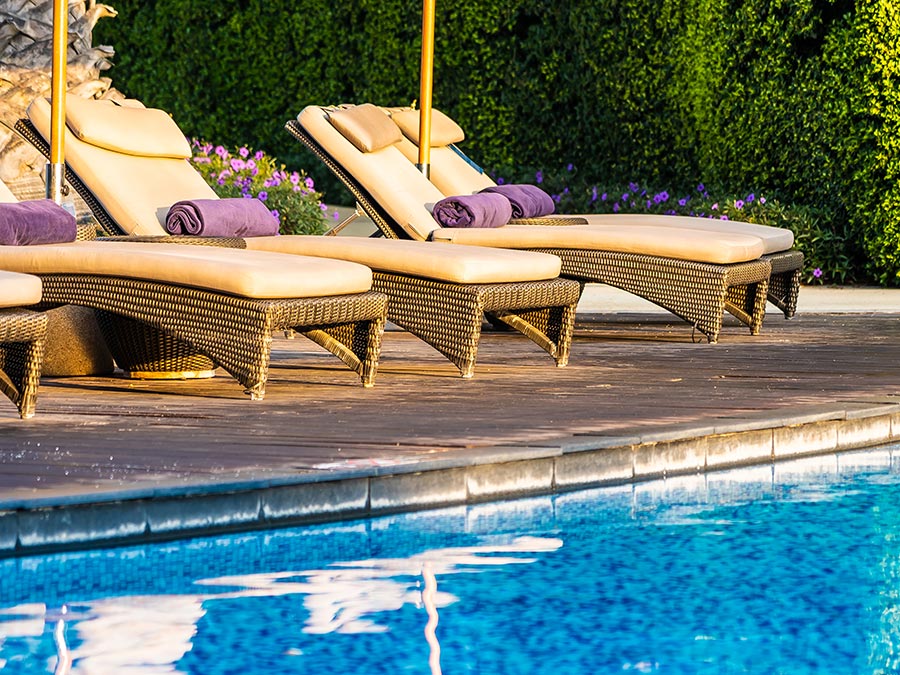 How to Protect Your Outdoor Furniture in 3 Simple Ways.
We are usually thinking about how to protect the outdoor hotel or restaurant furniture only during the winter, but we should take care of it during the whole season. Because the weather good or bad it has its' influence. A huge one!
Your outdoor furniture, no matter is it a pool, garden, restaurant, hotel, etc. would last longer and look like new longer if you take good care of it.
Isn't it what we want?
What we have to do is to prevent dirt, rot, and rust.
We can do that in 3 simple ways:
1. Cleaning. During the season be sure to be cleaned every day, evening or early morning depends on the working hours. If it is in some storage, be sure that even is covered to check on it. Dust it and let it breathe for a while. Make sure there is no mold or traces of rust on it. Read the manual and be sure to treat the materials the way they should be.
2. Keep it safe. When bad weather comes, keep it covered or arrange a place where you can quickly hide it. Some parts of the furniture are more exposed to the sun, so rotate it from time to time. That way, you will keep the color blending with the same intensity.
There is also a furniture sunscreen lotion, use it.
3. Protect the fabric. First, use the sellers' instructions. Then use what is allowed to protect the material. Take care of the stains on time, check the furniture every day while is in use.
And if you are thinking to buy new pool furniture, take a look at our offer here.